The Undefended Self
May 16, 2017 @ 5:45 am

-

8:15 pm

$280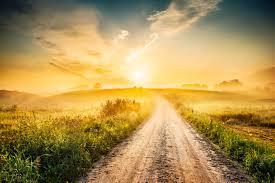 Join Isabelle this spring and summer for an in-depth exploration of "The Undefended Self" and receive a useful and detailed guide to what it means to be present in the moment and to walk a non-dual path with self, others and the essence of life. In this series of eleven classes, we will explore, through the Pathwork teachings, meditation and personal stories of conflicts, crisis and break though:
~ the territory and processes for the inner hero/heroine's journey of our times.
~ how to dismantle personal defenses safely and sanely and to anchor in our original divine nature.
~ how meeting the unconscious dark side of human nature releases powerful new creative energies.
~ how to work with the invitations, tasks and realities of each of the developmental stages of consciousness.
May 16 , 2017 ~ Accepting our selves (Chapter 1)
May 23 ~ Choosing to unify our selves (Chapter 2)
May 30 ~ Developing the observer self (Chapter 3)
June 6~ Embracing the child, the adult ego and the soul (Chapter 4)
June 13 ~ Seeing how we recreate the past into the present (Chapter 5)
July 11 ~ Understanding the mask self (Chapter 6)
July 18 ~ Facing the lower self (Chapter 7)
July 25 ~ Meeting the higher self (Chapter 8)
August 1 ~ Releasing lower self attachments (Chapter 9)
August 8~ Transforming the lower self (Chapter 10)
August 15~ Creating our life from the higher self (Chapter 11)
Note: You will need to purchase "The Undefended Self" (3rd Edition) by Susan Thesenga, prior to attending Class 1
-Please pre-register required  please call 802-658-9440 to register or email isabelle@pathworkvermont.org for more info.
  *Pre pay only $280 for the group or $30 per session (once registered you will be responsible to pay for all 11 weeks)