Starving Hearts
August 13, 2018 @ 4:00 pm

-

8:00 pm

$1140
1-Week Group Series: Beginning August 13th at 4pm 
Presented by: Bree Greenberg-Benjamin, MS Ed, LMFT, VTCIT Founder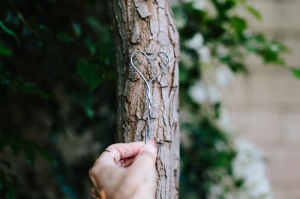 This week long intensive will explore the inner workings of an eating disorder, teach skills for self regulation and self soothing as well as create opportunities for new perspectives and deeper self acceptance. Themes include perfectionism, sensitivity, inadequacy, self hatred, vulnerability and resilience. The intensive is primarily led by Bree and four other multidisciplinary practitioners, all sharing their skill set and additions to provide a well rounded experience. Along with the one week intensive there will be 3 follow up groups each for 3 hours.
This workshop if for you if you:
– have or are struggling with an eating disorder or disordered eating
– have attended a past Pratyaagati group
– or have a regular spiritual practice already and have been actively working with your ED for more than two years.
Curriculum will include open forum question and answer, take home practices both body and mind based, handouts, assigned readings and safe group support.
About Bree:
Bree Greenberg-Benjamin, the founder and director of the Vermont Center for Integrative Therapy, holds a masters degree in Counseling Psychology with a specialty in Marriage and Family Therapy. Additionally, she has been teaching yoga and incorporating it therapeutically for over 10 years. Her therapeutic interests have focused on integrative treatment for Eating Disorders, Trauma and Addiction. Bree has presented at numerous conferences and events nationwide on topics including; the use of yoga in therapy, spirituality as a healing tool, and energy medicine. Bree is also an adjunct professor at Burlington College in Burlington, Vermont.
The founding of VTCIT was predicated by Bree's pioneering work in the treatment of eating disorders. Aware that more traditional approaches concern themselves merely with the metrics of symptom reduction, Bree endeavored to find a more effective and compassionate way to treat the condition. Employing a multifaceted system that engages clients in a more total way, Bree developed the Pratyaagati (Journey Home) program based on her 10 plus years of using yoga and meditation creatively in therapy with clients struggling with eating disorders. The Starving Heart is intended to build upon those teachings. Learn more about Bree here.
To learn more call us at 802-658-9440 or secure your spot now by clicking here.
Pricing Options:
$1140*
*Medicaid and BCBS is accepted for a portion of the cost. Please call for more information.
Note: this class IS covered partially by BCBS and medicaid. If you have questions about your coverage please give us a call.
Ready to sign up? Secure your spot now by clicking here to make your payment.