Trauma Sensitive Yoga
October 5, 2017 @ 6:15 pm

-

7:30 pm

$135
Eight week series: 
Presented by: Deb Sherrer MA, CYT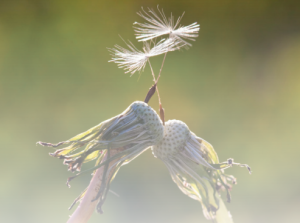 Life experiences of loss or trauma can result in feelings of anxiety, sadness, agitation and reactivity, as well as symptoms of PTSD (e.g., flashbacks, hyper-vigilance, and nightmares.) These experiences live in our bodies, as well as our minds and hearts, and can manifest in subtle or obvious difficulties with self-regulation, insomnia, an increased startle response and heart rate, etc. Yoga, and mindfulness practices working with the breath, can gently shift these patterns and begin to introduce a counteractive experience of calm and relaxation that allows individuals to re-inhabit their bodies with a growing sense of safety, strength, and stability. No prior experience with yoga is necessary. Pre-registration is required. Please call Deb at 999-2703 prior to signing up to be sure that this is the right class for you.
About Deb:
"I love yoga and because of this, I practice and teach. Yoga has been a central part of my growth and healing over the past 13 years. Having experienced PTSD, yoga has helped me re-inhabit my body with an ever-expanding sense of well-being and ease. My personal experience and professional training in yoga therapeutics has allowed me to understand the true potential of yoga, meditation, and breath-work in soothing the stress response in the body and mind." Learn more about Deb here.
Learn more about Trauma Sensitive Yoga Below:
Testimonials:
"I feel a really big reduction with anxiety and depression.  I had overwhelming anxiety when I started, but I feel so much more grounded."
"Learning how to take a deep breath was a positive experience for me.  I used to breath in a very shallow fashion and always felt anxious.  I'm now more able to relax and accommodate deep breaths."
"I enjoyed the bond and safety between group members"
"A highlight was the feeling that I wash not being judged for who I am or my capabilities in performing the exercises."
"Since I've started doing this practice I've experienced a significant reduction in triggering events while out in the community, a decrease in overall symptoms, and a markedly increased sense of equanimity."
To learn more call us at 802-658-9440 or secure your spot now by clicking here.*
Pricing Options:
$135 for the 8-week series
Work-Study: We have one work-study spot available for this group. If you are interested in attending this series for free in exchange for working at the center give us a call at 802-658-9440.
Contributing Participant: Part of our mission at VTCIT is to offer services to all those who would seek growth and healing, regardless of ability to pay. This program offers the option of participating in the series at the cost of $180, $25 of which will be contributed to our scholarship fund, which is used to reduce or eliminate the cost of VTCIT programs and services for those who need financial assistance. You can also contribute directly to this fund, in any amount you'd like, click here for more details.
Note: this class is not covered by insurance.
Ready to sign up? Secure your spot now by clicking here to make your payment.*
*A phone consultation is required before reserving your spot to make sure this is the right fit for you. Please contact Deb Sherrer at 999-2703 or 658-9440 ext. 208 prior to signing up. There is also an option to add 1 or 3 Integrative Massages to your series. This can be coordinated with reception for use during the series.